South Carolina SSD Appeals Attorneys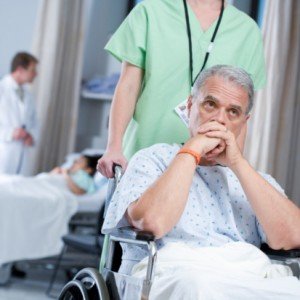 If you've been denied for Social Security Disability benefits, you're not alone. Around 65% of people who apply for SSD benefits are denied upon their first request. Although that sounds discouraging, you're not out of options. You can appeal the Social Security Administration's decision in various levels, even taking your case all the way to federal court.
You are not required to have an attorney to assist you with the Social Security Disability applications or appeals. With that said, a Social Security benefits lawyer may be able to help you understand the complexities of the system and help you gather appropriate evidence to reverse the denial into an approval.
Disabled? Benefits Denied? Call Our Social Security Benefits Lawyers
If you're disabled and have been denied for Social Security disability benefits, contact the South Carolina law firm of Land, Parker & Welch, P.A. Our South Carolina disability attorneys are well versed in the procedures required to gain approval for SSD and can help you navigate through what can be a confusing and intimidating appeals process.
Call (803) 435-8894 or use our online contact form for a free consultation.
Our firm has more than 120 years of combined experience assisting disabled South Carolina residents obtain SSD benefits. We can also help eligible citizens with Supplemental Security Income (SSI), another government benefits program.
Located in Manning, our South Carolina firm prides itself on treating its clients like family. When you call Land, Parker & Welch, P.A., you'll get to speak directly with a disability benefits attorney.
How Do I Appeal My Denial Of Social Security Benefits?
There are many details to keep in mind as you begin the social security disability appeal process. In general, there are four levels of appeal:
Reconsideration: When you ask for reconsideration, your application will be reviewed and you will have the opportunity to present new evidence to the examiners at the SSA. Contacting an attorney prior to your request for reconsideration can be helpful so that you can get advice on what additional proof may assist you in the reconsideration phase. Pay attention to deadlines. You have 60 days to file a request for reconsideration. Otherwise, you risk having to start the entire application over again.
Hearing: If your request for benefits is still denied, you can request a hearing before an administrative law judge. Although there are never any guarantees, many people receive approval for SSD at the administrative level. The hearing will be very much like a trial – you will be questioned by the judge and can bring in live medical and vocational experts and witnesses to provide testimony on your behalf.
Appeals Council: If you are still not approved or disagree with the decision regarding your Social Security Disability benefits, you can escalate your claim further to the Social Security Administration's Appeals Council. The Appeals Council can deny your request for a hearing, make its own decision or send your request back for further review by an administrative law judge.
Federal Court: At this point, you have exhausted all other options except to file a lawsuit in U.S. District Court. If you have reached this stage and are considering filing suit, you should certainly talk with a disability lawyer to get an opinion about whether they think your case could prevail in court. There is substantial legal work required in preparing for a federal court case, and a lawyer can spend time explaining the process to you in a consultation. That way, you can make an informed decision about whether to proceed.
Call Our Manning Disability Appeals Attorneys Today
Don't let a denial keep you from getting the Social Security Disability benefits you need. Call the S.C. Social Security Disability lawyers of Land, Parker & Welch, P.A. at (803) 435-8894 or fill out our online form for a no-cost case evaluation.